Hi, I'm Matt.
I'm a technology guy who works in the software engineering space managing development teams. Besides work I have a pretty serious Jeep hobby, practice yoga, play a lot of ultimate, and snap a few photos from time to time.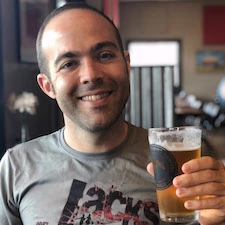 Work
I co-founded and was a partner / owner at iMobile3 (now Vital), a mobile payments company. We were acquired by TSYS, now Global Payments, in June 2018.
After a successful transition I left Global and am now an engineering manager at Olo using my knowledge of customer loyalty and payments processing. We went public in March 2021.
My resumé is available on LinkedIn.
Hobbies
I have always enjoyed photography (mostly portraits and landscapes) and maintain a portfolio.
My Jeep uses up my free weekends usually and has been a long-term project.
I have practiced Baptiste yoga for a number of years and am a certified teacher with MBody Yoga.
I live in a home built in the 1890s with my family in historic Springfield along with some backyard chickens and a French bulldog.